Specialty Plastic Printing
Spice up your displays and product shelving! These custom plastic printed point of purchase products catch a customer's eye when they are browsing to buy or checking out at the register.
CardPrinting.com has a number of products that will add to the display of your products and more importantly, increase sales. Create exciting and colorful custom branded Shelf Talkers, Table Talkers, Shelf Danglers (Wobblers), Point of Sale Wobblers.
SHOP BY DIELINE TYPE:
From Standard to Specialty, You Will Find A Perfect Fit For Your Business.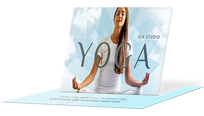 5" x 5" TTLK017
Horizontal Table Talker

Shop Now