Prepaid Phone Card Printing
Scratch Card Printing
We started our business back in 1996 with printing prepaid phone cards and other scratch card / top-off card printing. That's over twenty years' experience with the specific print production needs, quality control, marketing, security and packaging needs for this type of card.
Our long-lasting and durable prepaid phone cards and multi-pin cards need to be wrapped properly when distributing through international channels. We focus especially on security features. Just some of the features we are constantly testing and improving are for light/laser penetration, scratch-ability, tamper evident packaging.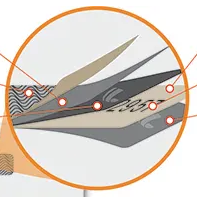 Click here to learn more about our scratch-off security features for scratch cards by Tele-Pak CardPrinting.
We'd love to give you a quote on scratch card/prepaid phone card printing. Just click on the chat button or give us a call at 866-344-2300. We are also available via skype calling. Our listing in the directory is cardprinting.