Membership Cards
For ID, Access, Benefits & More!
Turn to CardPrinting.com when your business or organization needs to identify its members to access premises or receive benefits. We print all types of useful cards - full-size wallet cards, wallet cards with key fobs attached, or just the key tags themselves.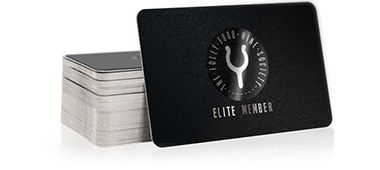 Would you like to print your cards on site?
If you are looking to personalize your cards on site, it is important to let us know, as you will need to order PVC cards, instead of our composite laminated cards. We also sell desktop card printers that you can use to print or personalize your cards on-site. Chat with us or e-mail us, we'll be happy to get you a quote or more information.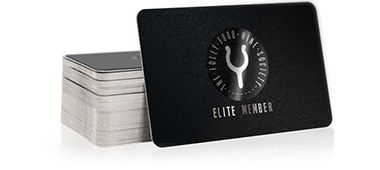 Also Popular: Membership Card with Key Tag Combo
Many businesses have family memberships, and they need a product that will support that. Consider our card and key tag combo. CardPrinting.com has many configurations available and if one of our standard die lines do not suit, custom configurations are also available.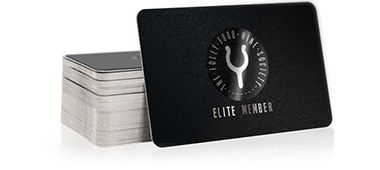 Your project is assigned to a single CardPrinting.com Card Specialist.
Your account will be assigned to one of our experienced customer service people who will be an advisor and resource for you, in addition to being someone who can take your order.
Product Number:

MEM001

Finished Size (CR80):

3.375" X 2.125"

Rounded corners:

0.125 radius

Color:

Full color printing on
one or both sides
Product Options:
Rush turnaround
Custom shapes and sizes
Call 866-344-2300
Membership Cards (CR-80, ID-1) Template:
Download our templates below to ensure your artwork will print correctly.
Great Uses For Membership Cards
Identification
Access
Member retention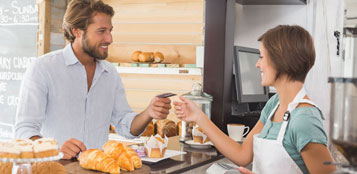 Commonly asked questions about Membership Cards:
PVC or Composite? Which should I order?

There are several factors that will drive your choice of plastic card printing material:

Card design features: Some of our great printing features, such as foil stamping, can only be accomplished on the PVC base material. If you have questions about the features we offer, please contact a Cardprinting.us representative via chat or phone and allow them to guide you in your available choices.

Aesthetics: The PVC card looks like your credit card … the same thickness, the same material. Our Composite card has the same thickness as the standard PVC credit card, the same functionality, but because it has a thinner core and a thicker laminate, there are slight differences in the way it looks in comparison.

Cost: Our Composite card tends to be slightly more economical than the PVC card.

Turnaround time: Our Composite card turnaround time is generally 9-11 business days compared to 12-14 business days for the PVC card.

Rush services: As quickly as a two-day turnaround may be available for Composite orders, and expedited orders for PVC may be also available. Please check with a Cardprinting.us representative.

More answers to your Frequently Asked Questions may be found on our FAQ page.