Custom Gift Cards
Gift Cards For Your Business
It is pretty much a given in today's marketplace that your business would benefit from selling gift cards for your products or services. Instead of relying on an old-fashioned method like paper gift certificates, creating custom gift cards allows a business to provide an essential and valued service to their customers. There are significant benefits for your business, too. Custom gift cards for your business help increase sales and grow your customer base. When your gift card is given to a new customer, they have received something even more valuable - a referral from one of your current customers.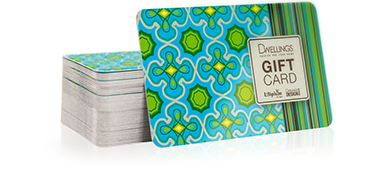 Customized Gift Cards Increase Revenue
On average, 20% of the funds loaded to a card are not used.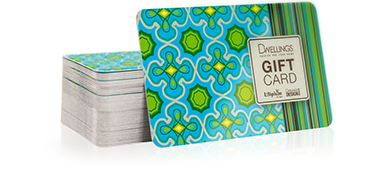 Custom Gift Cards Increase Sales
When recipients come in to redeem their card, most spend beyond the loaded value.
Increase Brand Recognition
There is nothing better to increase sales than word of mouth and referrals. You do that by making yourself known to your community and increase your brand recognition.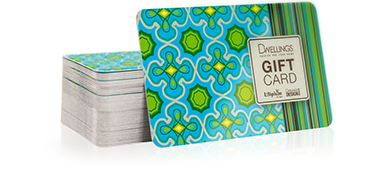 We print cards compatible for nearly all POS providers
Some POS providers will not allow you to print with third-party card printers. Others are very cooperative. We make sure our cards are compatible with your system by sending you test cards during the printing process.
Product Number:

CGC001

Finished Size (CR80):

3.375" X 2.125"

Rounded corners:

0.125 radius

Color:

Full color printing on
one or both sides
Product Options:
Rush turnaround
Custom shapes and sizes
Press production proof
Call 866-344-2300
Custom Gift Cards Template:
Download our templates below to ensure your artwork will print correctly. Don't have Adobe? Click here for helpful tips for other software capable of producing print-ready files.
Insider Tip:
Order a card with a special finish or treatment. Matte finish is really striking with shiny foil stamping or spot UV (clear raised) areas .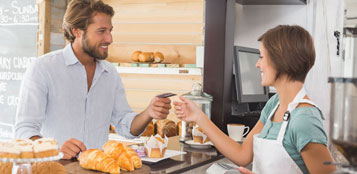 Here is some helpful information when placing a gift card order that has a magnetic stripe or barcode:
Get a head start on the process by knowing or obtaining your magnetic stripe information
from your POS provider.

You should ask your POS provider:
What track do I need to have the data encoded on?

Tell them that you are looking into having your gift cards printed with a third party printer and that you need to know which track on the magnetic stripe needs to be encoded. The answer you are looking for is "Track 1", "Track 2", or "Both Tracks 1 and 2". On rare occasions, a POS provider requires a Track 3 encoding.

Does the data need to be in a certain format or can we use simple numbering?

The POS software sometimes expects the data encoded on the magnetic stripe to meet certain requirments. Some POS companies require the data have a certain number of characters, or perhaps they must start or end with a certain sequence of characters. Many have no restrictions.

How do I load money (value) onto the gift card?

Many people are under the assumption that the magnetic stripe on a gift card is the vehicle that holds the card's value. This is not the case. Most times, the information on a gift card's magnetic stripe is simply an account number. The card is swiped in a magnetic stripe reader, and the machine reads the card number (as opposed to it being manually typed in). Once it receives that account number on the card, the software will produce the account information on the computer's screen, including the card's value. Procedures for doing this varies between POS providers, but that is a simplistic explanation of what type of information is held within the mag stripe on a gift card.

More answers to your Frequently Asked Questions may be found on our FAQ page.