TABLE TALKERS
(TTLK004)
A Constant Upsell Opportunity
Table Talkers by CardPrinting.com are perfect not only for restaurant table and lobby areas, but also hotel, airport, retail environments. It is hard not to recognize one of your best upsell or news/announcement opportunities with this product when you consider they are on constant display directly where your customers shop, whether it be on a table or a countertop display. Orders may be placed for as little as 25 pieces and we produce a wide range of sizes and shapes.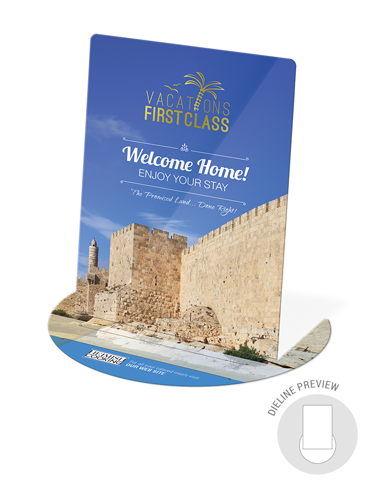 Many Sizes Available
We produce a variety of sizes for our table talkers. However, if you do not see what you are looking for, please call us at 866-344-2300 and we will be happy to give you pricing and information on any custom orders.
Not A Designer?
If you're not comfortable designing on your own, contact one of our representatives via the online chat or phone and ask them about our affordable custom design solutions. Whether you have a discount card, a loyalty card or a gift card for your customers, putting them in an attractive card presenter is the best way to give them to your customers.
Why CardPrinting.com?
The answer to that question is simply "because we know what we're doing." That's why we have been trusted partners with so many businesses since 1996.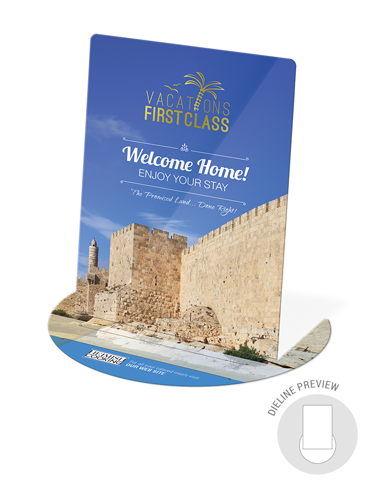 Product Number:

TTLK004

Material:

30 mil Composite Laminated

Finished Size:

5.25" X 8"

Vertical Display Area:

4" x 6"

Color:

Full color printing on
one or both sides
Key Product Features:
Constant sales presence
Small minimum order quantity
Durable, Easy To Clean
TTLK004 Template:
Download our templates below to ensure your artwork will print correctly.
GREAT FOR:
Table Displays
Restaurants
Hotel Lobbies
Hotel Rooms
Retail Counters
Libraries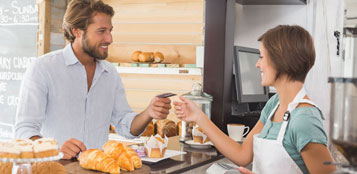 Commonly asked questions about our Table Talkers:
Do you offer design services for this product?

Yes. We have a fully staffed in-house art department just bursting with creativity and enthusiasm. Their creative services are available at very reasonable prices. Just chat with us or call us at 866-344-2300.

Do you have other shapes and sizes?

Yes, we do. We have other dielines that do not appear on our web site. Please contact a member of our customer service or sales team and they will be happy to assist you! Just chat with us or call us at 866-344-2300.

More answers to your Frequently Asked Questions may be found on our FAQ page.